About Us
/ Leadership
GlobalFluency's senior leadership team includes a wide range of talents and expertise. If a team is the sum of all of its parts, we are a combination of rugby players, journalists, architects, South African, Russian, Aussie and a couple of Californians for good measure. All of these backgrounds make for a truly global, diverse and knowledgeable team that helps steer the strategic and highly creative vision at GlobalFluency. We have got a lot of great stories to tell, so we hope you connect with us to learn a bit more about what makes GlobalFluency tick.
senior management
Neale-May serves as President and Managing Partner of GlobalFluency, Inc., the leader in Intelligent Market Engagement™, with 70 offices in more than 40 countries. He has been managing and running his respected multi-channel marketing and perception management business since 1987, operating from the company's Silicon Valley and New York offices. Neale-May is also the founder and Executive Director of the Chief Marketing Officer (CMO) Council, the Business Performance Innovation (BPI) Network and the SABLE Accelerator.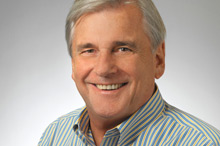 Dave Murray, Executive Vice President
Murray has more than 30 years of diversified communications and marketing experience, including more than 20 years of consulting with technology-driven businesses in the Silicon Valley and around the world. Murray joined the agency in 1987, currently manages client services and is the Executive Vice President of Programs for the Business Performance Innovation (BPI) Network. He consults with clients, develops creative brand platforms and drives successful authority leadership and Intelligent Marketing Engagement (IME) campaigns. Murray has a strong background in product, service and corporate marketing for high technology, marketing solutions, Internet and professional services companies, as well as in investor relations, crisis containment, community affairs and government relations. The Wisconsin native began his career as a journalist and was City Editor for a major daily newspaper in the San Francisco Bay Area. He also served as a Vice President of Financial Communications at Wells Fargo Bank, managing communications issues around one of the largest banking acquisitions in history (Crocker Bank).
Bryan DeRose, Vice President, Business Development
DeRose brings more than 14 years of direct and channel sales and business development experience in the technology, telecom, professional services and manufacturing verticals to his current role at GlobalFluency. As the Vice President of Business Development, DeRose leads global sponsorship and partnership activities for GlobalFluency's affinity networks, including the Chief Marketing Officer (CMO) Council, the Business Performance Innovation (BPI) Network, and the Coalition to Leverage and Optimize Sales Effectiveness (CLOSE). A graduate of California Polytechnic State University–San Luis Obispo, DeRose began his career with NetBuy, a early leader in B2B electronic component and computer produce exchange, before joining AeA (now TechAmerica), the technology industry's largest advocacy organization. His dog, Heidi Sue, serves as the official mascot and guardian of GlobalFluency's San Jose headquarters.
Kevin Sugarman, Director of Communications
Kevin Sugarman is a PR pro with a decade of agency experience. In his role as Director of Media Relations, Sugarman focuses on team management, customer program development, digital and social media, and program planning. Sugarman excels in story placement and has a track record of securing coverage in top-tier publications in both the business and trade press. His experience crosses both the consumer and technology markets, and he has deep experience in many industries, including mobile, ad-marketing, telecommunications, enterprise, legal software, BPM, ERP, cloud and SaaS solutions. He has a BS in mass communications with an emphasis in public relations from San Jose State University. As a newly minted and first-time father, Sugarman will gladly share photos of the little girl who he firmly believes is the "cutest in the world."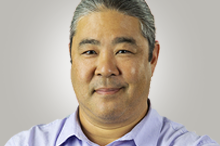 Tom Kaneshige, Chief Content Officer
Tom Kaneshige is the Chief Content Officer at GlobalFluency. He creates all forms of digital thought leadership content that helps chief marketers, line of business leaders, as well as growth and revenue officers succeed in their rapidly evolving roles. As a content marketing strategist, he helps vendors shape and influence demand for their products and services. His pre-sales role is to gain brand influence, prominence and trust, as well as source qualified leads and customer opportunities. A Silicon Valley native, Kaneshige has covered the intersection of business and technology for 20 years as an award-winning journalist at IDG (CIO Magazine, InfoWorld), Informa/Penton and TechTarget, and as a senior analyst at Forrester Research. He is immersed in the expanding marketing and sales technology landscape, disruptive trends impacting business leaders, and game-changing technology such as artificial intelligence and the Internet of Things. Kaneshige heads a team that produces research reports, articles, white papers, strategic briefs, news releases, social media and web site information. He also edits monthly journals, digital magazines, newsletters, blogs and web content for Globalfluency's executive networks. These include the Chief Marketing Officer (CMO) Council, Business Performance Innovation (BPI) Network, and the newly formed Growth Officer Council and Growth Guidance Center.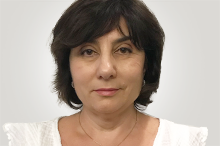 Natalie Fleisher, Creative Director
Natalie Fleisher leads the creative strategy for GlobalFluency's Creative and Interactive Services team and plays an integral role in building and re-imagining corporate identities, web destinations and market communications. She holds a PhD in architecture and has a passion for fine art and oil painting. Russian-born, Fleisher has helped assemble and orchestrate a world-class creative team at GlobalFluency, directing the creative vision for a wide range of websites, brand identities and campaigns. Prior to GlobalFluency, she served as Marketing Director at CEBM, Inc., and Cardinal Technology. Before launching her career as a graphic designer, she worked as a professional architect and researcher for architectural companies in Russia, Israel and the United States. An avid skier, Fleisher earned her PhD in architecture at the Russian Research and Design Institute of Dwelling. She currently lives in the Bay Area, making as many trips to the slopes of Lake Tahoe as her schedule allows.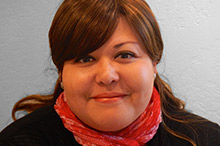 Monica Noriega, Financial Controller
Responsible for financial accounting and office operations at GlobalFluency. Monica has more than 14 years' experience in financial accounting and office management. Has been part of the GlobalFluency team for more than a decade. Previously held Financial Accounting Manager position with Associated CAD Services. Monica is a Mexico native, but has spent most of her life in the Bay Area. Graduate from University of Phoenix. Loves to work with non-profit organizations and give back to her community currently holds Event Co-Chair position with Relay for Life of Newark, CA with the American Cancer Society.